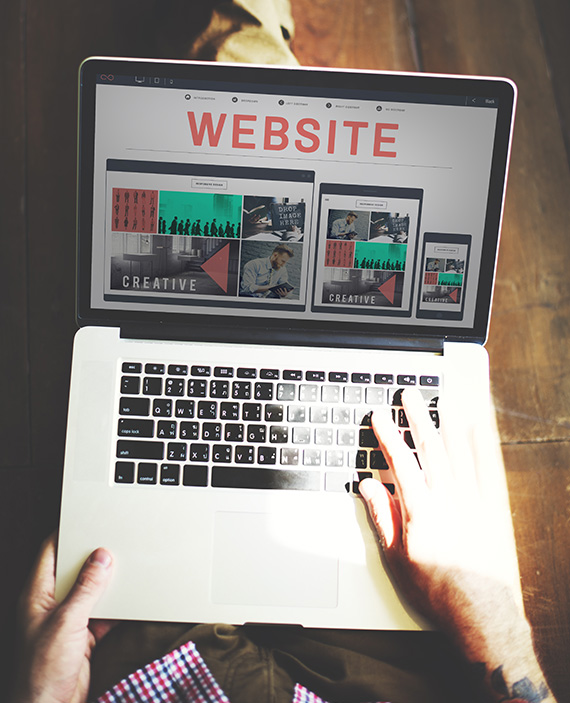 WEBSITE CREATION
Get a website that meets your needs!
The creation of a tailor-made website relies on many elements, both marketing and technical and methodological. Thanks to a web design agency, the possibilities are limited only by your imagination. You can easily have a showcase site or an e-commerce site in the image of your company perfectly meeting your needs and respecting your graphic charter.
A good graphic design combined with a good ergonomic design allow you to have a good site that is both practical and ergonomic but also adapted to web referencing. The graphic design of a site must be aligned with the visual identity of the company and that whatever the communication tool used.
WEBSITE REDESIGN
Your website needs a new shine
Your site is getting old and that impacts the number of visits? Maybe it's time to give your site a makeover and redesign it to reverse the trend.

The creation of a responsive design version of the website.
Revamping the code, architecture, and content

Have a more modern and efficient graphic design.

Update obsolete text content and visuals.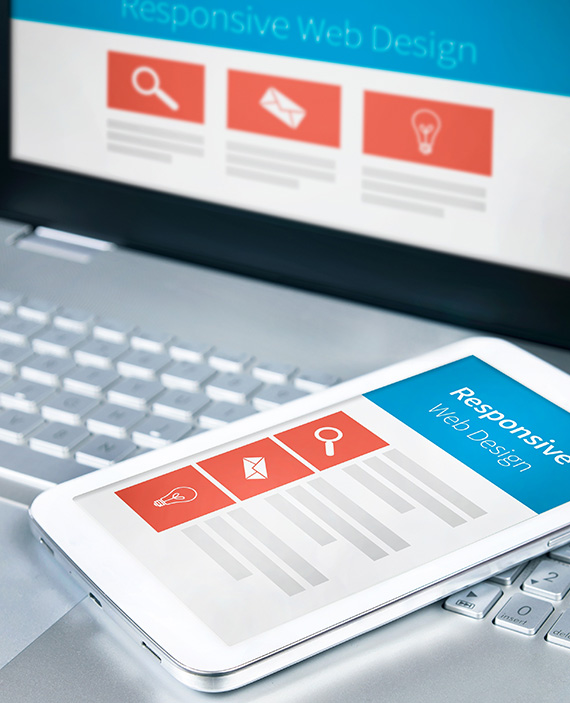 Need an e-commerce site to sell your products?
THE GRAPHIC IDENTITY
The heart of your communication strategy
The visual identity is the basis of the digital strategy. Being visible thanks to efficient and coherent supports facilitates the acquisition of new customers. Your web interfaces must be adapted to visual communication.
LOGOTYPE
Logo creation for companies
A well crafted logo serves to seduce your target clientele. It also helps you develop your brand image and have a unique identity on the web.
GRAPHISM
Graphic charter for companies
It is used to graphically translate the company's values by mentioning the set of rules for the proper use of your company's graphic elements.
DIGITAL AGENCY
Communication supports
The communication media on which you must be present depends on your activity. But Internet remains the best support to communicate.
WEB REFERENCING
Increase traffic on your website
Companies that have a website are always looking for ways to increase visits to their sites in order to maximize their chances of reaching their targets on the Internet. The first trick that comes to mind to increase the traffic of a website such as Learn to Understand Entrepreneurship is of course SEO. There are several aspects to take into account for successful SEO optimization at the level of content, keywords, tagging or netlinking.
WEB MARKETING
To make you more visible!
A good visibility on the web is a guarantee of notoriety and gives you the possibility to have more movements towards your site. Develop a good communication plan to be visible on the web and easily spotted by Internet users.
Advertising campaigns
It is a way to make your product attractive to your potential customers. You must use web technologies to promote your products or services.
Content Marketing
Content Marketing is a lever for companies looking to create value, gain notoriety and approach qualified traffic to their website.
E-mailing campaign
An e-mailing campaign can be launched for canvassing, loyalty building or simply to inform customers about the company's new products.